THE ART ROOM
4 months ago
Meet the Art Teacher...
Hello! My name is Taylor- students call me Ms. Penning (also, "Ms.Penny").
I was born and (partially) raised in Leominster. I love this town and am incredibly happy to teach my favorite subject in such a wonderful school.
I graduated from UMass Dartmouth and studied Fine Art, Art Education, and Art History. I am currently in my Master's program studying advanced Art Education in the Elementary classroom. I am very excited to bring what I learn into our little art room and the minds inside.
When I'm not teaching, I'm usually in my studio- drawing, painting, reading and watching films / listening to records or attending different art and cultural events.
Fun Fact: Two of my favorite artists are Frida Kahlo and Kehinde Wiley.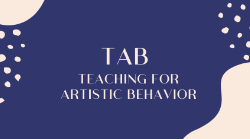 Art Room Mantra
I am positive.
I am creative.
I am mindful.
I am amazing.
I belong here.
I am an ARTIST.
How Art Unlocks Students' Diverse Abilities
Knowledge + Creativity = Innovation
Sir Ken Robinson
Speaks on the importance of creative education in our schools.